Leslie 2101 mk2 (Rotary Unit)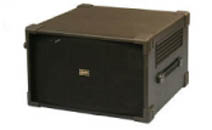 When you want the authentic LESLIE sound, but cannot accommodate the size and weight of a traditional Leslie, or, frankly, cannot afford it; reach for the 2101mk2. It's the "top half" of Hammond's traditional Leslie with all the unique and patented features that musicians have come to depend on, coupled with a perfect digital simulation of the lower rotor. When you consider the onboard tube preamp and the widest range of "tweakability" of any Leslie ever, the 2101mk2 is a clear choice for pro and hobbyist alike.
Leslie 2101: $1,795.00 with free freight!
Read More...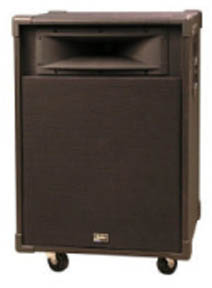 Leslie 2121 (Lower, Stationary Unit)
The Leslie 2121 is one of the few LESLIE speakers that has NO rotating elements or digital animation. As the other half of the Leslie "21" system, this premium "straight" keyboard amp accepts the digital lower rotor signal from the 2101mk2. The 3 channel mini mixer will also accept your digital piano/synth/ Midi Rack. Combined with the 2101mk2, the 21 system puts a thundering 350 watts at your disposal. It's the ultimate keyboard rig.
Leslie 2121: $1,295.00 with free freight!