Events and concerts
May 18, 2013 - the gospel hammond organ workshop and
concert

featuring deryl winston!
Presented by Hammond Central, Musicians in Action, and Hammond USA, this
free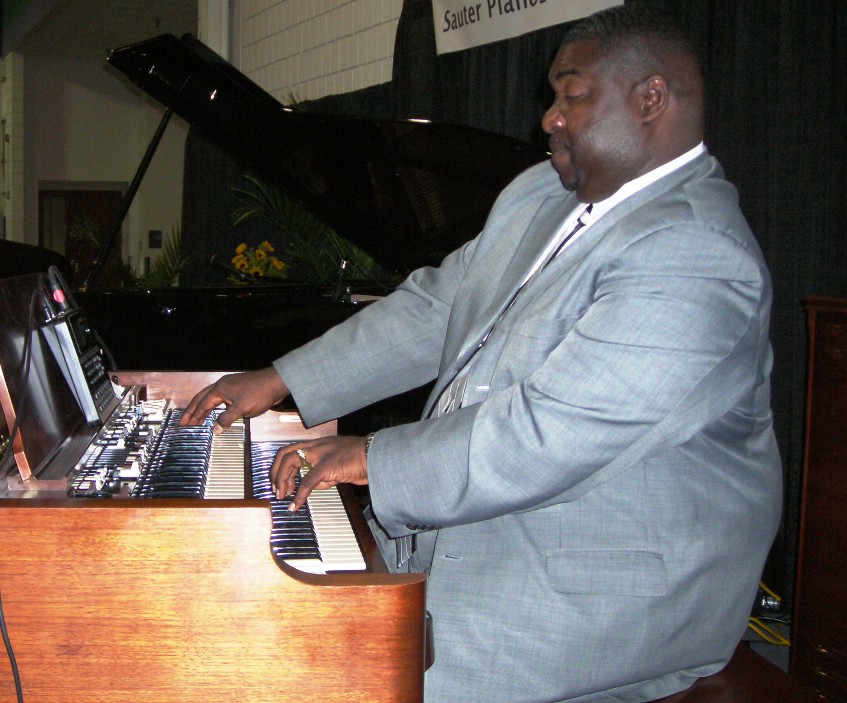 Gospel Organ Workshop is designed to benefit all players from those just starting out to the very advanced. Featuring nationally recognized Gospel Organist, Deryl Winston, Sr. and nationally recognized Gospel and Theater Organ authority, Stephen Eaklor, the clinics offered will cover drawbar theory, manual and pedal technique, chord voicings, changes and turn-arounds and, based on your input at registration, other subjects of interest. Participants in the workshops will have the opportunity to play the
Hammond Portable New B-3
, the new
Hammond SK-2 portable organ

,
and introducing a new organ inspired by the
Hammond "Mini B".
Workshops begin at 10:00 AM with a break for refreshments at noon. At 3:30 all participants together with the general public are invited to a special matinee concert featuring Deryl Winston, Sr. Musicians in Action, Hammond Central, and Hammond USA are very grateful to Park Hills Community Church for graciously hosting this event.
remember: saturday, may 18, 2013
10:00 am - Workshop begins
12:00 noon - lunch break
12:45 pm - workshops resume
3:15 pm - break
3:30 pm - Deryl winston concert - public invited






Park Hills Community Church
5247 Overdale
Los Angeles, CA 90043

map and directions


Call (877) 432-5700 for more information
Admission is always Free - Refreshments will be served
Some excerpts from a Deryl Winston Concert: Sample 1 Sample 2 Sample 3

---