Professional 178 Grand Piano
The Professional 178 (5'' 10"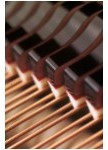 ) was rated last year in a "blind test" by Diapason Magazine in France as being the best grand piano value in all of Europe for under 30,000 euro. Actually, the Wendl & Lung tied for that honor with the 5' 6" Schimmel (accepted worldwide as very fine piano). The only big difference between the two pianos, according to Diapason was their price. The Schimmel was 30,000 euro (2008) while the Wendl & Lung was one third the price at 10,000 euro (2008)! Here in the states the Professional 178 is listed as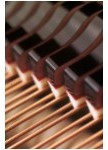 being $19,950.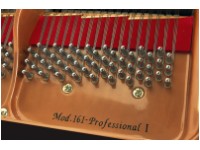 We have one, brand new with full factory warranty at a remarkable price, reduced to sell in time for Christmas. Finished in high-gloss ebony with a matching adjustable bench, the Wendl & Lung compares to pianos costing nearly twice as much. You owe it to yourself to see and play this piano. Available for audition in Fresno (by appointment). Please call 877-432-5700 for details and to schedule an audition.